This article was originally adapted from DBS.
Working hand in hand to keep our community safe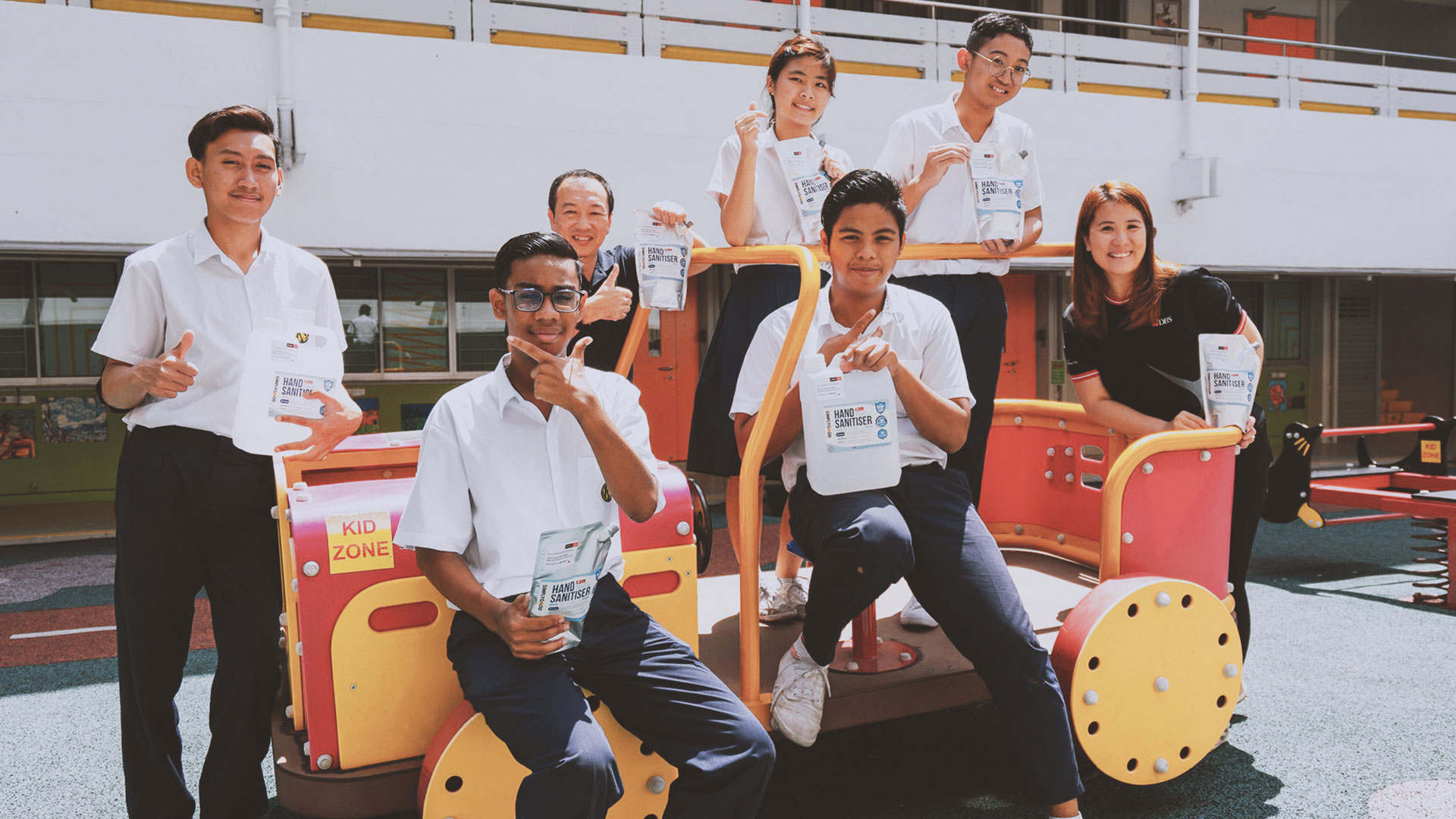 Social service agencies in Singapore are gifted with hand sanitisers in the midst of the COVID-19 outbreak
Over the last week, several social service agencies and social enterprises in Singapore were gifted with a typically uncommon donation – hand sanitisers.
As precautionary measures against the COVID-19 virus are stepped up across the country, local companies are also doing their part to ensure community organisations are well supported during this time.
More than 550 litres of hand sanitisers were distributed to these organisations to help them in their precautionary measures against COVID-19. And it was just in time!
Marymount Centre, for instance, was awaiting its order from its regular supplier as current supplies would only last a month. Lakeside Family Services had challenges getting stocks from online and physical stores.
These hand sanitisers were provided by DBS Bank in collaboration with social enterprise UglyGood. The latter had just launched a new line of hand sanitisers to meet local demand, under its new consumer brand - SimplyGood.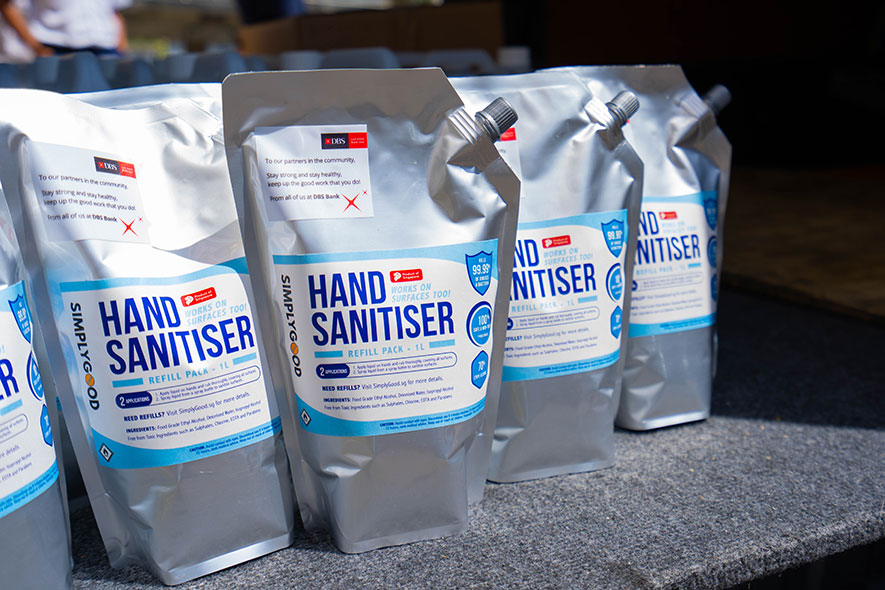 "After the Chinese New Year period, when COVID-19 was getting worse, we saw people mass buying hand sanitisers and stock piling. We also noticed that businesses were having difficulty getting stocks," said Jeremy Lee, co-founder, SimplyGood.
SimplyGood had just launched its new range of eco-friendly home cleaning tablets. In its bid to help contribute sanitisers in bulk to the needy in society, SimplyGood worked with a strategic partner, KH Roberts – one of the leading players in the food ingredients industry.
Together with their resources, capabilities and a strong community spirit, they were able to develop, produce and distribute the food grade sanitisers out to the community very quickly. "The speed and time we had to string everything together was incredibly challenging. We worked 16 - 18 hours a day, seven days a week, to formulate, test and scale the product in two weeks," said Jeremy. "But we felt it was important to step up as a company; to make sure that Singaporeans are protected and able to equip themselves with the right safety supplies.
"At such a critical time, we saw the need for Singapore to be self-sufficient instead of depending on imports. Thus, we went ahead to produce high quality made-in-Singapore sanitisers."
Working closely with KH Roberts, the company produced its first batch of 1.5 tonnes of food grade hand sanitisers. It sold out in four days.
Some 40% of the product was purchased by DBS Bank to be given to social enterprises and social service agencies that support more than 7,000 beneficiaries, including persons with disabilities and children.
"We reached out to DBS Bank – a long-time partner – to offer our sanitisers," said Jeremy. "And we're really glad to be able support the bank's initiative to supply community organisations with the sanitisers."
Said Lakeside's Kim Leon, Director, Community Partnerships, "We are pleasantly surprised DBS was able to source for the hand sanitisers and has so kindly extended 10 large bottles to us. ... The hand sanitisers will definitely be helpful at each of our centres as staff, volunteers, visitors, as well as children, youth and senior beneficiaries will be able to keep their hands clean."
Marymount Centre's Sister Cecilia Liew thanked DBS for sharing its resources with the centre. She said the centre received its batch of sanitisers just in time, as its one-month supply was about to finish. "It will be used by our children at Good Shepherd Student Care, residents and staff for Children's Homes and the Crisis Shelters. Parents and all visitors will use the hand sanitisers too."
At APSN Katong School, the hand sanitisers will be used across its facilities, such as the F&B and retail training rooms, classrooms and security checkpoint. "Thank you DBS for starting this initiative. Your kindness is immensely appreciated at APSN schools and APSN Centre for Adults as we strive to maintain safety for our students, staff and visitors," said the school.
Pathlight School received 15 bottles of 5L hand sanitisers. Thanking DBS, Ms Shae Hung Yee (Senior Manager, Student & Corporate Affairs) said, "These will come in useful as we step up our sanitisation efforts as part of our precautionary measures to keep school a safe place for our students and staff.
Want to offer some help during this time? Find out how you can contribute
 

here.

In photos: Hand sanitisers being distributed to APSN Katong School, Pathlight School, Marymount Centre and Edible Garden City.